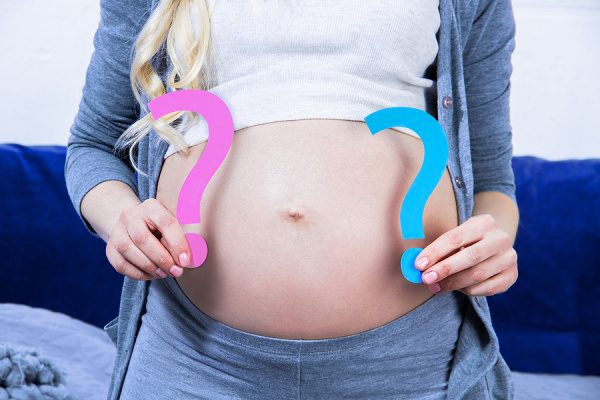 Learning the gender of your baby is a very exciting step for soon-to-be parents, as it is for their family and friends. Gender reveals have become increasingly popular and whether you choose to keep it between you and your partner or reveal it at a big party, there are a number of meaningful ways to find out if you'll be having a boy or a girl. From the classic gender reveal cake cut to more creative ideas like cocktails and a nursery reveal, if you're planning on finding out the sex of your baby before it's born, check out these awesome gender reveal ideas.
15 Creative and Meaningful Gender Reveal Ideas
1. Cocktail/Mocktail
If you and your partner are cocktail lovers, hire a mixologist to create a blue or pink cocktail/mocktail for each of you. Mix the ingredients up in a cocktail shaker and pour the drink into a glass to reveal the colour and gender. This is perfect if it's just the two of you there for the reveal!
2. Confetti
Confetti is a great way to add a whimsical touch to your party, plus it looks amazing in photos. Rent a confetti machine or confetti cannons filled with blue or pink confetti. Shower your loved ones with coloured confetti as they share in your excitement.
3. Inside a Cake
Every party needs a cake, so why not turn the cake into the gender reveal itself? Whether you get the cake made at a bakery or by a family member, have them colour the inside of the cake blue or pink so when you cut into it, the gender is revealed. You could also fill the cake with pink or blue M&Ms that will spill out to reveal the sex.
4. Smoke Powder Cannons
A smoke powder reveal is simple and fun, and it makes for incredible photos. Smoke powder cannons are available in an array of colours so you can create the gender reveal photos of your dreams!
5. Sports Lovers
Big into sports? There are tons of ways to incorporate that into a gender reveal. If you're a golfer, a fun way to reveal your baby's gender is to swing a club and smash a ball filled with coloured smoke or confetti. You can also get gender reveal soccer balls, baseballs and basketballs if those are more up your alley.
6. Christmas Tree
If you and your family celebrate Christmas, make it the most special holiday yet with a gender reveal Christmas tree. Wrap your tree in pink or blue lights and don't turn them on until you're ready for the reveal. Do a countdown and switch them on for the most magical Christmas surprise.
7. Piñata
For a super fun way to reveal your baby's gender (and satisfy your inner child), fill a piñata with blue or pink confetti and candies and let your guests smash away at it until it breaks loose. Your guests will be showered with pink or blue goodies and everyone will be filled with excitement.
8. Balloon Box
Balloons are a favourite gender reveal item. They're a festive way to reveal the sex of your baby and they'll make for great decorations for your party! Fill a box with pink or blue balloons and open it up for the grand reveal.
9. Silly String
For a super fun and creative addition to your party, get bottles of blue or pink silly string and have your guests spray it all over you and your partner when you're ready for the reveal. Or grab a can yourself and you and your partner can spray it at each other at the same time. It will get a little messy, but if you don't mind the clean up, it's totally worth it!
10. Cake Pops or Cupcakes
Serving your guests sweet treats is always a good idea, and what could be more exciting than cake pops or cupcakes that reveal the gender of your soon-to-be babe? The inside of the treats will be filled with blue or pink cake and everyone can participate in finding out the baby's gender by taking a bite at the same time!
11. Nursery Reveal
Have an interior decorator design your nursery and keep it a secret until the whole room is ready. Even if you don't want a fully pink or blue nursery, you can work together to decide what you would want for a girl's room and what you would want for a boy's room. Once it's finished they can reveal the room to you and your partner for a very meaningful surprise.
12. Balloon Pop
For an interactive game, you'll need a board painted with "moms" and small balloons for the bellies. Pour a little bit of pink or blue paint into one balloon and fill the rest with white paint. See which of your party guests pops the belly with the coloured paint to reveal the gender!
13. Dress Code
Have your guests dress up in pink or blue so that they reveal your baby's gender with their attire. Get everyone to show up to the party before you so that when you walk in you see the surprise. Make sure to get everyone in for a family photo so you can remember the magical moment.
14. Fortune Cookies
You can get custom fortune cookies made with your reveal inside them. If you're thinking of hosting an intimate family dinner or a dinner party with friends, fortune cookies are a wonderful and tasty post-dinner treat.
15. Hidden Colour Bath Bomb
This idea is one that's ideal for a relaxing night at home. A hidden colour bath bomb allows you to relax in a bath at the same time as finding out the gender of your baby. Place it in the water and as it dissolves, the colour will fill the tub and you'll get a wonderful surprise.
If you're ready to find out the gender of your baby or reveal it to all your family and friends, we hope you find these ideas helpful!