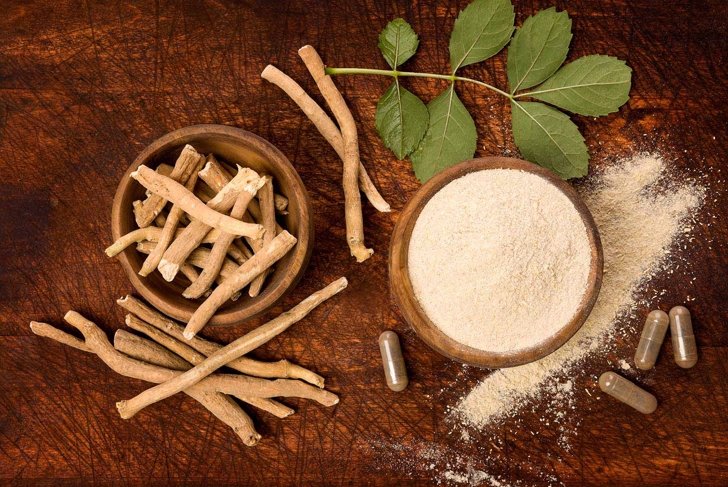 Ashwagandha (Withania somnifera) is a plant used for thousands of years in Ayurvedic medicine as an adaptogen to lower stress. It's commonly used to increase energy and stamina, improve health and well-being, and treat inflammation, stress, cardiovascular disease, and more.
01
Soothe rheumatoid arthritis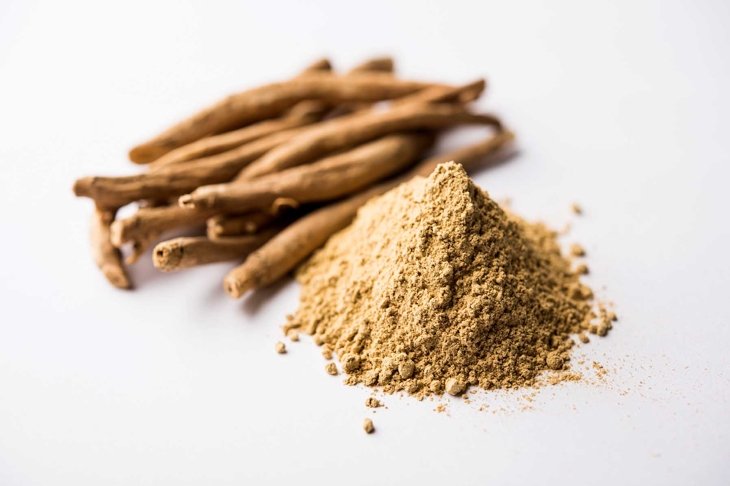 Rheumatoid arthritis is a chronic inflammatory disease common in women between 40 and 60 years old. It's a painful disease that affects many joints at once. Studies show ashwagandha lowers inflammation in the body and reduces the tenderness and swelling in joints.
Exercise can be uncomfortable when you have rheumatoid arthritis, but regular exercise is one of the best ways to improve joint function. Ashwagandha can support your exercise program by potentially easing joint pain.
02
Boost energy and endurance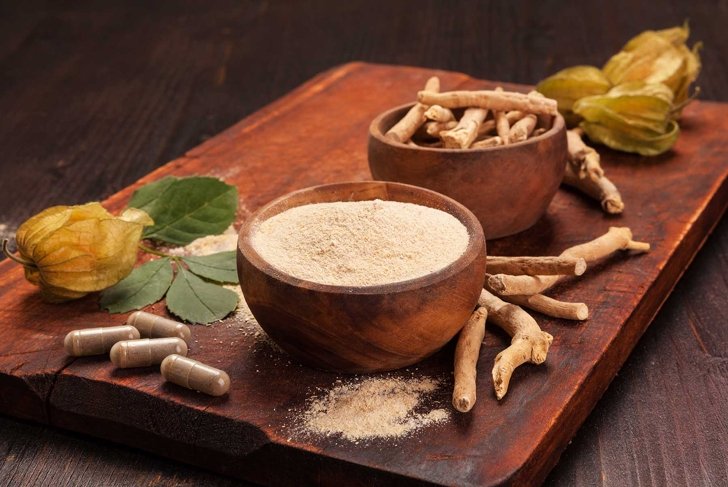 Feeling sluggish? Ashwagandha may boost your energy and endurance if you're feeling slow throughout the day. One study showed that athletes experienced increased cardiorespiratory endurance after taking ashwagandha supplements for 12 weeks.
But you don't have to be an athlete to enjoy the benefit of more energy and endurance during a workout or all day at work. This super supplement can help give you a boost to get through any kind of long day.
03
Lower stress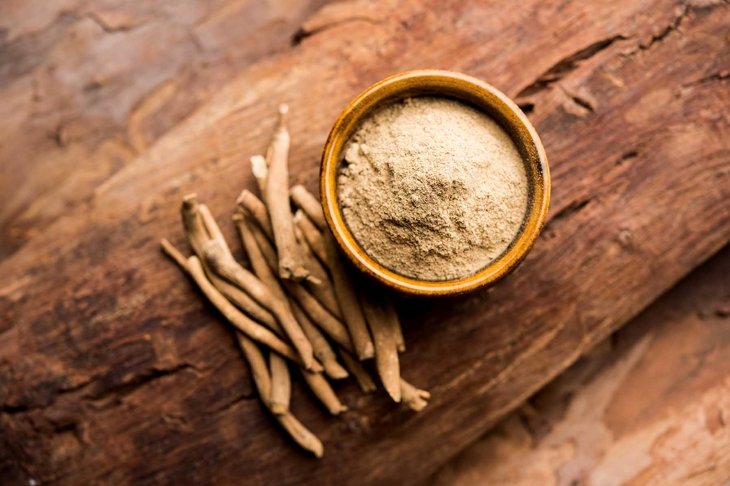 Chronic stress has negative consequences for your health and can release the stress hormones adrenaline and cortisol. Several studies have shown ashwagandha can help lower stress and anxiety and therefore avoid the unhealthy effects of stress. Walking, yoga, relaxation, and reaching out to your social support network are other natural techniques to lower stress.
04
Improve weight maintenance

Not only is chronically high cortisol bad for overall health and well-being, but it's also associated with unhealthy weight gain.
There's a relationship between anxiety, chronic stress, and weight. Cortisol and weight are related in a few ways: food intake, physical activity, and the physiological impact of cortisol on the body.
Stress eating is real, and it may be related to stress hormones. While several studies show ashwagandha used to treat stress also caused improved eating habits, there are other things you can do combat stress, such as meditation, social support, and exercise.
05
Lower risk of cancers

Cancer cells are abnormal cells that divide, multiply, and can even spread. Ashwagandha contains a phytochemical called withanolides that can be toxic to cancer cells and help prevent their growth.
According to a recent study, ashwagandha may help protect against breast cancer and cancer of the liver.
06
Build more muscle

In one study, men without previous weight training showed a significant increase in muscle strength after eight weeks of weight training and supplementing with ashwagandha.
Not only does this herb improve strength, but it may also improve body composition. Body composition is more important than the number on a scale because it measures the body's fat, muscle, and even water content.
Don't rely on supplements alone to build strength without a weight-training program.
07
Improve reproductive health (for men!)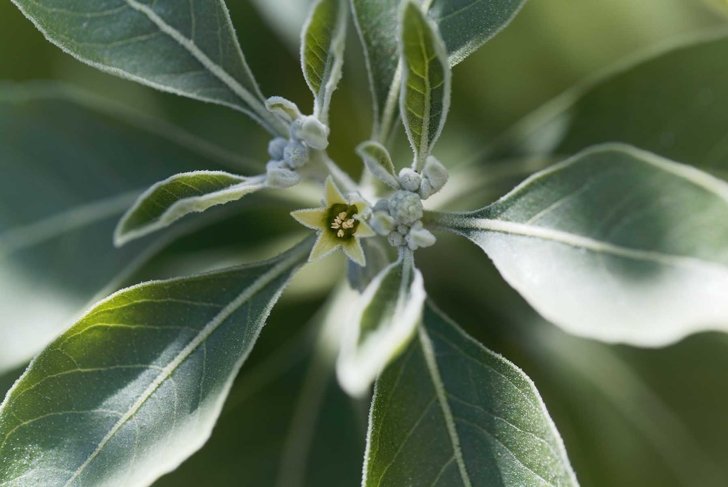 Ashwagandha is used in traditional medicine to treat infertility.
Approximately 50 percent of people experiencing infertility are men. The major causes of infertility in men are semen quality and sperm output. Ashwagandha may improve semen quality and help enhance testosterone.
08
Promote restful sleep

Not getting enough sleep can cause inflammation and lower your immunity, which raises your risk of disease (especially inflammatory diseases).
Older adults often have difficulty falling asleep and staying asleep. Ashwagandha improved sleep quality, mental alertness, and well-being in a randomized study with 65- to 80-year-olds after 12 weeks.
Boost your immunity by adding good sleep habits to your routine, such as regular exercise and cutting down on caffeine and alcohol.
09
Improve memory and brain function

Alzheimer's disease is a brain disorder that causes memory dysfunction, disrupts thinking skills, and eventually makes it hard to do simple daily tasks.
Ashwagandha targets systematic inflammation, which is correlated with developing neurodegeneration and cognitive impairments.
One study showed that an extract made from the dried roots of ashwagandha protected brain cells from the damaging effects of beta-amyloid, an amino acid that accumulates in the brain in Alzheimer's.
10
Balance blood sugar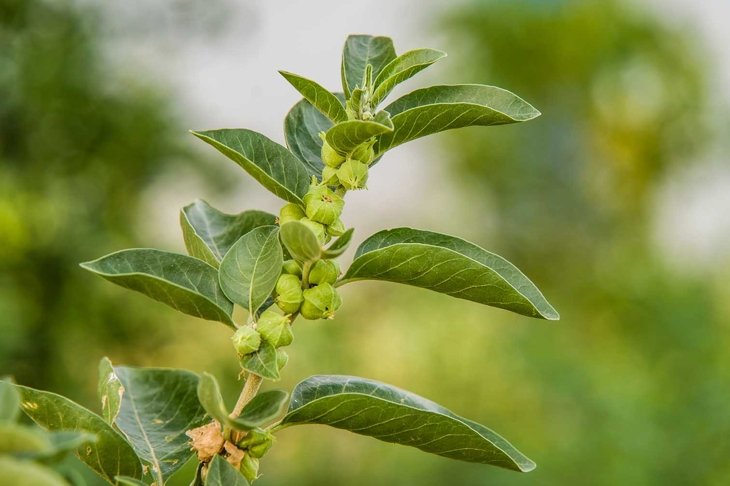 Inflammation affects your body's insulin sensitivity and glucose regulation. Studies show that ashwagandha can lower blood sugar and ease inflammation.
Blood sugars run high when the body doesn't respond to insulin as well as it used to. That's called insulin resistance, which can lead to a higher risk of developing diabetes in the future.