Behind the sweet, woody scent of the eucalyptus tree lies the secret to its long history of therapeutic use. The essential oil extracted from the leaves of this native Australian gum tree is a concentrated source of eucalyptol and is used both aromatically and topically for its refreshing, purifying, and healing benefits.
01
Clears congestion

Breathing the aromatic vapor of eucalyptus does wonders for clearing congested airways. The leaves and oil have a long history in folk medicine for treating inflamed upper respiratory tract conditions, including sinusitis and bronchitis. By increasing the movement of respiratory cilia in the airways, eucalyptus helps propel mucus out of the lungs.
Relief can be as simple as inhaling the steam from a mixture of eucalyptus oil and boiling water, applying a eucalyptus ointment to your skin, or adding it to your regular nasal rinse.
02
Soothes muscles and joints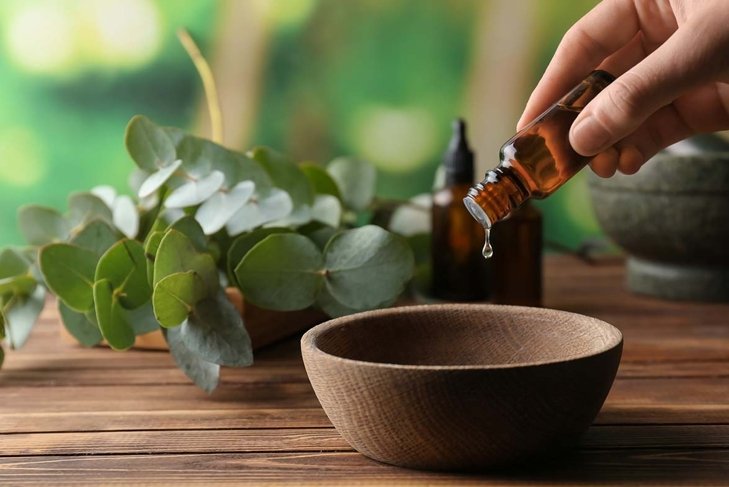 Try adding a few drops of eucalyptus oil to your next post-workout soak. The oil works therapeutically as both a muscle relaxant and anti-inflammatory. Plus, it's a potent source of eucalyptol, a compound that is believed to elicit a morphine-like effect on the body. One study found that patients recovering from knee replacement surgery felt significantly less pain after inhaling eucalyptus oil for 30 minutes on three consecutive days compared to patients who inhaled a more neutral oil.
03
Speeds healing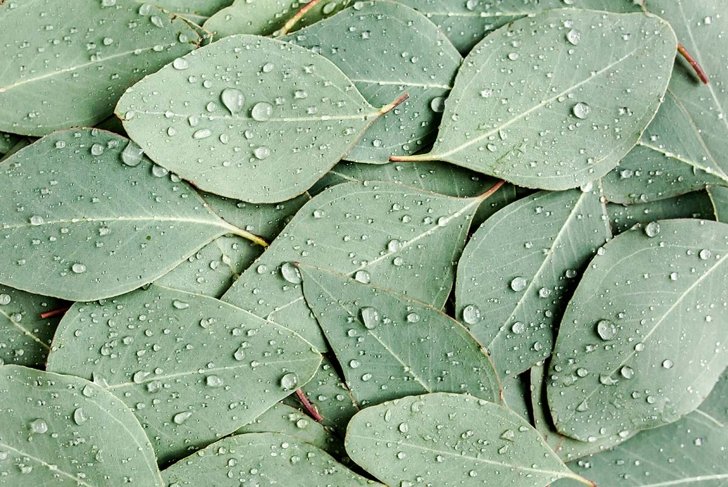 The antiseptic properties of eucalyptus leaves have played an important role in Australian Aboriginal medicine for thousands of years. Traditionally, a poultice made from the fresh leaves would be applied to cuts, wounds, and other skin infections to speed their healing, while today the essential oil is used. The oil has been found to speed up healing by preventing bacterial infection and lowering inflammation.
04
Beats anxiety

Eucalyptus oil doesn't just smell uplifting. When its key aromatic compound eucalyptol is breathed in through the nose, it can cross the blood-brain barrier and activate sections of the central nervous system that increase feelings of pleasure and lower blood pressure. One clinical trial found that patients were much less anxious before surgery if they spent five minutes breathing in the vapors of a purified 1 percent eucalyptol solution.
05
Makes an antioxidant-rich tea

Eucalyptus is not edible, but you can still enjoy the health benefits of its antioxidant-rich leaves as a herbal tea. Infusions made from the dried leaves provide a wider range of therapeutic compounds than what is found in purified eucalyptus oil. These include antioxidant tannins, anthocyanins, and the well-researched flavonoid quercetin, adding up to an antioxidant activity that is comparable to vitamin C.
06
Repels insects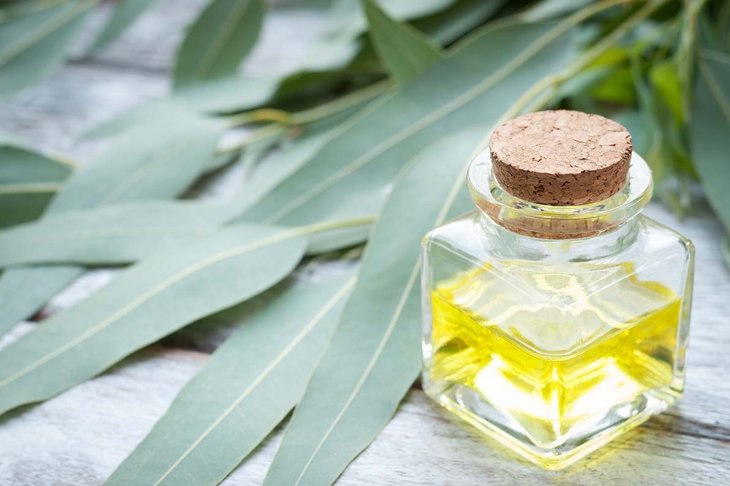 Many essential oils are made by plants as a natural defense against insects, making them excellent eco-friendly alternatives to synthetic repellents. Applying a 20 percent solution of eucalyptus oil to the skin can protect against mosquitos for two to as much as eight hours. Repellents made with lemon eucalyptus oil are especially good for warding off disease-carrying ticks, biting midges, sandflies, and black flies, and they've even been found to offer better protection that DEET alone.
07
Eliminates dandruff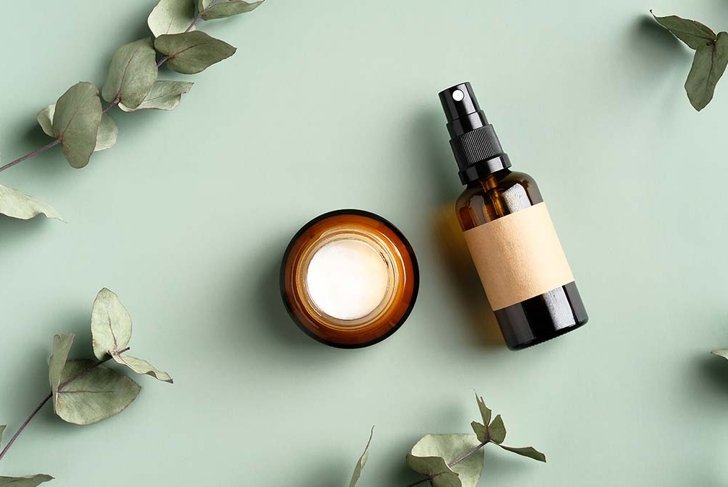 The anti-fungal activity of eucalyptus oil makes it an excellent home remedy for addressing the root cause of dandruff—a fungus called Malassezia furfur. In one study, dandruff and dermatitis patients enjoyed significant relief from their flaky, itchy scalps after treating them with a eucalyptus and ceramide lotion daily for four weeks. By helping to improve scalp moisture and reduce itchiness, the eucalyptus lotion not only helped patients feel more comfortable, but also better about their quality of life.
08
Promotes oral health

The anti-bacterial and anti-inflammatory benefits of eucalyptus oil have made it a popular natural ingredient for both commercial and DIY mouthwash, toothpaste, and chewing gum. Eucalyptus oil has been shown to fight bacteria that cause cavities, inflame gums, and produce bad breath. It really is nature's cure-all for oral health.
09
Heals cold sores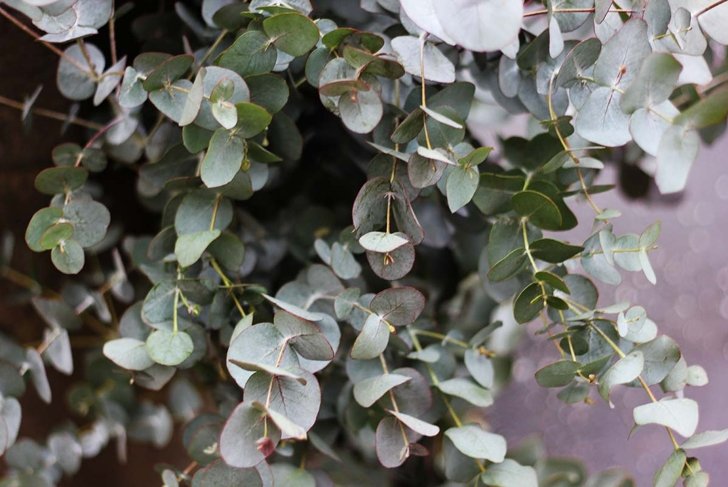 Say farewell to raw, blistering cold sores! Eucalyptus is a promising natural therapy for treating their root cause—the herpes simplex virus. Laboratory evidence shows that at least five compounds in eucalyptus leaves can deactivate the herpes viral structure to an even greater degree than the antiviral cold sore drug acyclovir. And thanks to eucalyptus' anti-bacterial benefits, it can also help cold sores heal by preventing secondary infections from bacteria.
10
Fights infection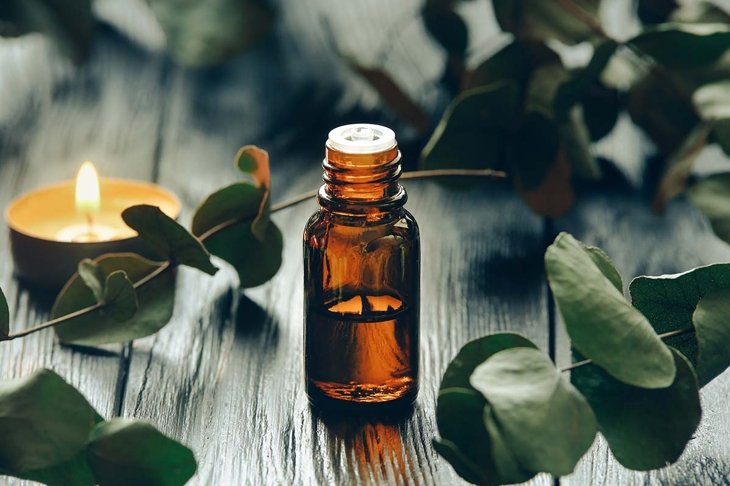 Adding eucalyptus oil to your regular immune-support regime may give you an extra edge against colds and the flu. One clinical study found that adding a 5 percent eucalyptus solution to the ventilator of ICU patients significantly lowered their risk of becoming infected with pneumonia. The science behind eucalyptus oil shows that it boosts the body's white blood cell activity to help fight off infection and might even stop flu viruses in their tracks.