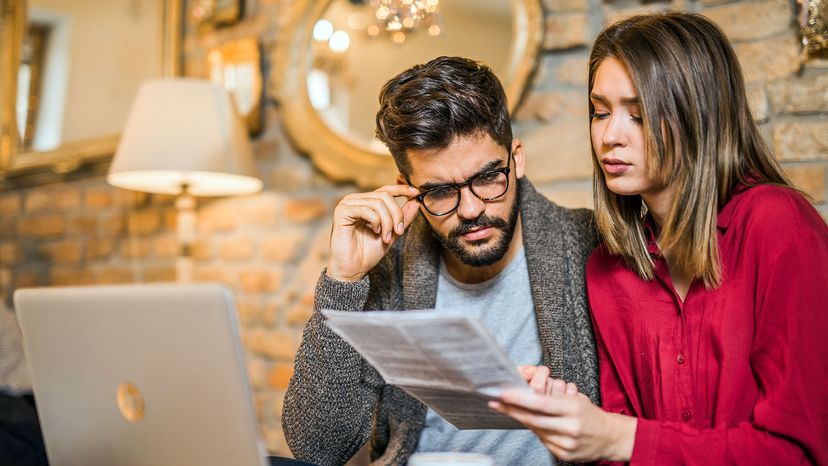 "Refinancing your students loans could save you thousands. But you need to do your homework to be sure it makes sense for your financial situation. DjelicS/Getty Images
When interest rates drop, homeowners often rush to refinance their mortgages. And when an offer for a 0 percent introductory rate on a credit card comes in the mail, many people quickly take advantage and transfer balances. So should you treat your student loans the same way?
If you have student loans, you might be able to benefit if you're able to get lower interest rates. However, depending on the type of student loan you have, refinancing might come with disadvantages, too. Because as complicated as a mortgage is, the world of student loan finance is even more complex.
What Does it Mean to Refinance a Student Loan?
When referring to student loans, the term "refinance" literally means to get a new loan from a private lender to pay off your existing student loans. Those student loans can be federal student loans, private student loans or a combination of both. As a general rule, all student loans are eligible for refinancing, though it's be up to the private lender's discretion if they want to refinance all of them. If you have only federal student loans, the correct term is actually consolidate. The U.S. Department of Education does not refinance federal student loans.
You might want to refinance your student loans for several reasons including:
combining loans to have one monthly payment

lowering your current interest rate

reducing your monthly payment

paying off your loans faster
But before deciding whether refinancing student loans is a good idea, you need to understand the difference between federal and private student loans, because the two types of loans are very different.
Federal student loans are those issued by the U.S. government through the Department of Education. For students, direct subsidized loans are not based on credit scores or income. Instead they're based on financial need and whether you're enrolled in school (at least half-time), although there are limits to the amount you can borrow. Unsubsidized federal loans are not based on financial need, however, schools still determine still how much you can borrow. If you're a parent borrowing for your child, these loans are called direct PLUS loans, and good credit is required to qualify.
Federal student loans usually have decent fixed interest rates. (In 2020, it is between 4.53 and 7.08 percent, depending on the type of loan.)
Federal student loans give you plenty of time to pay them back, and you're not required to make payments while you're in school at least part-time, or during the grace period after you leave school (even if you didn't get a diploma). Federal loans also come with options for deferment and forbearance — a temporary break from payments — if you fall into financial difficulty.
However, even during times of nonpayment, interest accrues on all unsubsidized federal student loans, and it accrues on subsidized loans during some of those times, such as when loans are in forbearance. And that interest can really add up.
"You look up five or 10 years down the road, and you see the debt has snowballed," says Barry S. Coleman, vice president of counseling and education programs for the National Foundation for Credit Counseling. "[Borrowers] can't believe how much that debt has grown."
Private student loans are a bit easier to understand. They come from a private lender, like a bank or credit union, have a variable or fixed interest rate, and have payment terms determined by the lender that you, the borrower, agree to. Many private student loans allow for in-school deferment, but they accrue interest. All of the time.
Unlike the Department of Education, a private lender will take your credit history and your income into consideration. Student might need a co-signer to get a private student loan. However, out-of-school borrowers seeking a private loan to refinance existing student loans can often apply on their own.
Whether you racked up thousands in federal student loans, private student loans or both, after graduation, it's time to figure out how to pay them off. Some borrowers turn to refinancing.
Pros to Refinancing Student Loans
Refinancing multiple loans into one private loan will enable you to send off just one student loan payment each month. That can be helpful in itself. However, there may be other benefits, too. If your credit is good, you might be able refinance your existing private loan for a better interest rate, Coleman says.
Because a student loan refinance can incorporate both private and federal loans, you might even be able to combine all of your loans and lock in a lower interest rate. Some private lenders in 2020 offer fixed rates as low as 2.94 percent and variable rates that start as low as 1.85 percent.
But before jumping at a low interest rate, consider the ramifications of refinancing your federal loans with a private loan. When you do, you will lose all of the benefits and protections that federal loans offer.
Cons to Refinancing Student Loans
If you are considering refinancing your federal loans into one private student loan, Coleman says it should be because you're able to lock in an extremely low interest rate because you will lose all the benefits that come with federal student loans.
For instance, one significant federal benefit you lose access to is the possibility of loan forgiveness. The Department of Education now offers several income-driven repayment plans, so borrowers have the chance to pay monthly payments based on about 10 percent (but not more than 20 percent) of their discretionary income.
For some borrowers, student loan consolidation, which is combining federal student loans into a new federal student loan issued by the Department of Education, might be a better option than refinancing with a private lender. With consolidation, there are numerous repayment plans available.
Some people refinance when they should not, he explains. Loan forgiveness can be much cheaper than a refi. "Knowing how it works, changes the game," Hornsby says.
Take note of your term when refinancing even if you get a lower interest rate. While you might be excited about lower monthly payments, you'll make more payments because your loan essentially starts over. So your total payoff at the end of the new loan could be more than the payoff of the original loan, even though the interest rate is lower.
"It's super complicated, and very many people pay too much," says Travis Hornsby, founder of Student Loan Planner. "There are loopholes galore. The loopholes have loopholes." Making a mistake with student loan repayment can be a six-figure error.
How Do You Refinance Student Loans?
If you have decided that student loan refinance is the key to your better future, and you are ready to tackle your debt, your first step is to get your financial profile in order so that you can score the lowest rate possible.
In an article for Forbes, Zack Friedman offers tips to boost your chances of approval, including getting your credit score to at least the mid-600s, repaying other debt and making sure you show sufficient income. You will also want to compare lenders to find out which offer the best interest rates and have terms that align with your goals.
There is a misconception that your student loan payments will be with you until you retire, says Andrew Pentis, personal finance expert and certified student loan counselor with Student Loan Hero. But it doesn't have to be that way. Whether you choose federal loan consolidation or refinance with a private lender, you have the choice to attack your debt.
Now That's Interesting
Still feel like you are drowning in student loans and maybe other debts too? Nonprofit debt management is available — visit the National Foundation for Credit Counseling to find a member agency that can help.