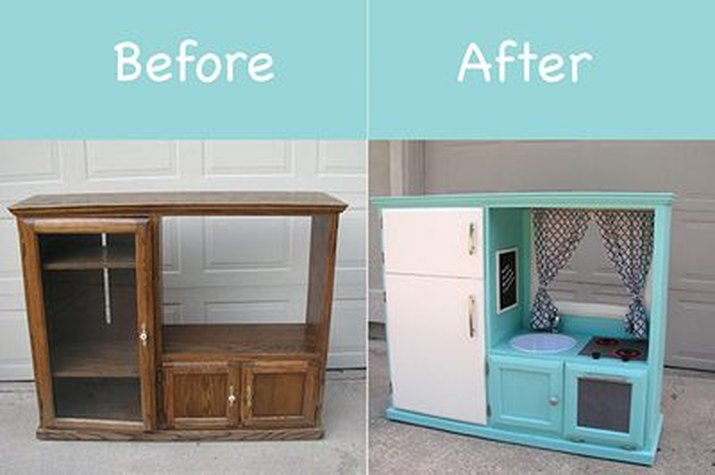 1 of 17
Whether it's about that time to transition your kid's bedroom from superheroes to something more sophisticated, or maybe you're just looking for a small weekend project that'll save you money while improving the fun-factor of their creative space, we've got some pretty awesome DIY ideas to surely satisfy that upgrade itch. Each project on our list is designed to promote imaginative thought for your kid, as well as please the eye. Click on to see all that you can create with a few inexpensive, easily attainable supplies and a vision.
Image Credit: Debbie Williams
2 of 17
How to Make a Fabric Canopy
A dip-dyed DIY fabric canopy is the stuff reading nook dreams are made of, especially our airy version that, of course, includes a colorful adornment of puff puff balls at the entrance.
Image Credit: Kelly Smith
3 of 17
Before & After: Turn an Old Cabinet into a Kid's Kitchen
Okay, we might be bias, but this DIY is pretty genius. Learn how to transform an old, otherwise dumpster-destined cabinet into an awesome custom mini kitchen for kids.
Image Credit: Debbie Williams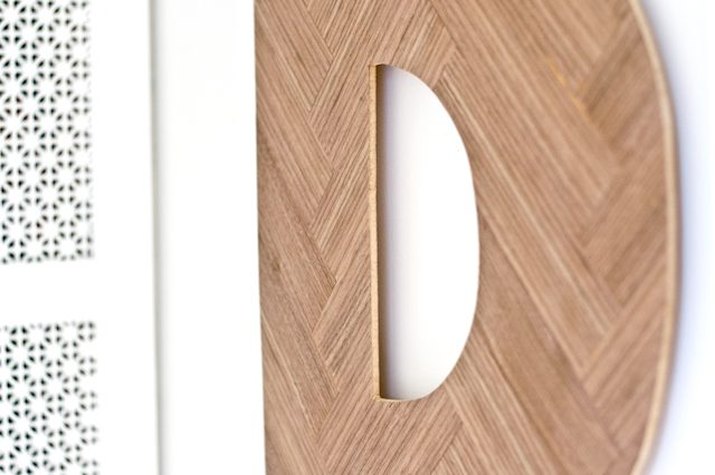 4 of 17
How to Make Decorative Herringbone Wood Letters
Admittedly, this decorative herringbone wood letter project is possibly more appealing to the Pinterest-minded parent than the kid who probably has no idea what herringbone is.
Image Credit: Sarah Dorsey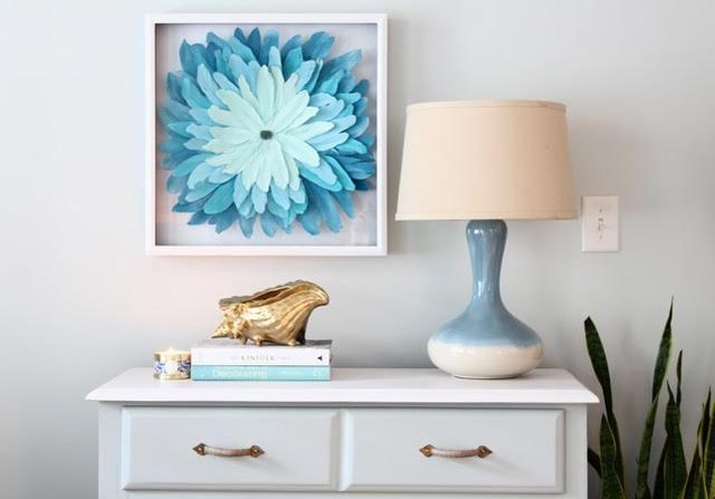 5 of 17
Easy DIY JuJu Inspired Art Masterpiece
All you'll need for this one is a shadowbox frame, spray paint and feathers to re-create this sacred African headdress.
Image Credit: Summer Hogan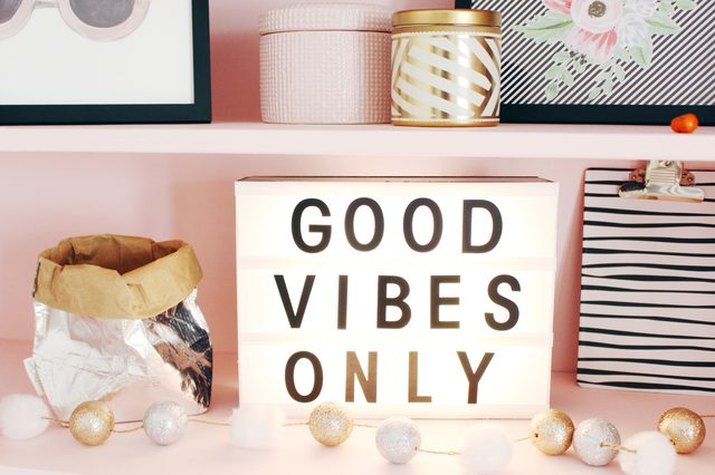 6 of 17
How to Create a Lightbox That's All About Good Vibes
Keep the good vibes rollin' and teach your kids the importance of a positive attitude all at once with our DIY lightbox tutorial.
Image Credit: Machelle Vanderhoeven
7 of 17
How to Make a Pendant Light Out of a Classroom Globe
Scour your local thrift store or teacher supply for the biggest globe you can find to make a one-of-a-kind pendant light, then you can poke tiny light holes at points of interest around the world to create a natural global curiosity.
Image Credit: Charlotte Smith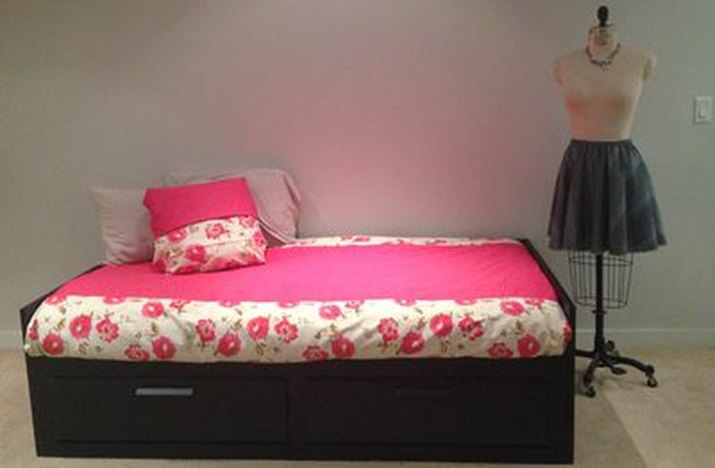 8 of 17
How to Make a Duvet Cover
The fabric choice is key in order to make this DIY duvet cover something your kid will covet. What color, pattern or material will make them feel calm and promote feelings of well-being?
Image Credit: Marisa Hice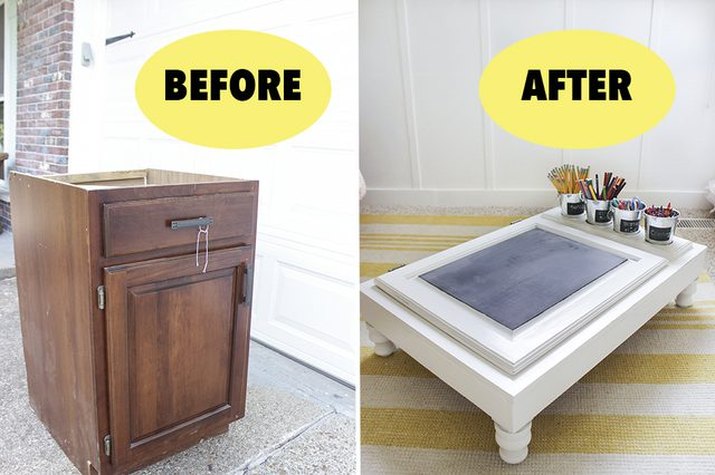 9 of 17
How to Build a Desk Out of Cabinets
Another stroke of DIY upcycling genius: We'll show you how to build a tricked out desk for kids geared toward their interests out of old cabinetry.
Image Credit: Shades of Blue Interiors
10 of 17
How to Make a Table Lamp From Shutters
This table lamp made out of wooden shutters is great if you've got a kiddo who's still learning how to sleep alone in a totally dark room. Simply adjust the shades to filter more or less light and consider a red bulb for restful sleep.
Image Credit: Brent Paape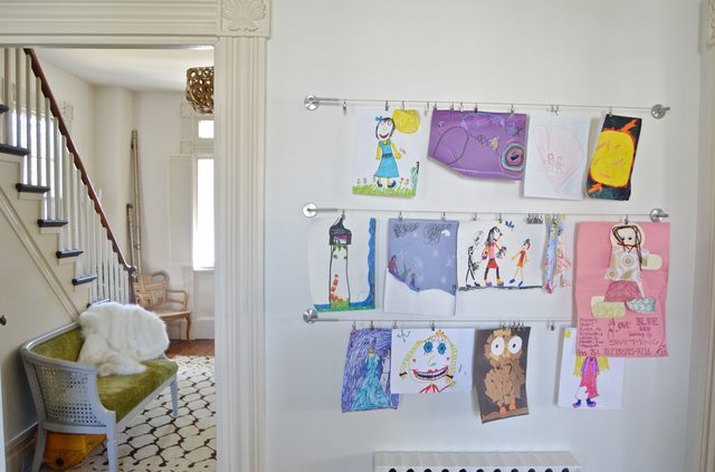 11 of 17
Easy-to-Make Home Gallery to Display Kids' Art
When there's no room left at the refrigerator and magnet gallery, create an alternative.
Image Credit: Charlotte Smith
12 of 17
DIY Lucite Framed Scarf
Once you get your hands on all of the supplies, this DIY lucite framed scarf project is super simple to complete and only takes a few steps for maximum design impact.
Image Credit: Sarah Dorsey
13 of 17
Turn a Cookie Sheet Into a Memo Board
You'll feel great about upcycling those dingy old cookie sheets and your kid will love adding their creativity and hard work to these cool memo boards.
Image Credit: Kelly Smith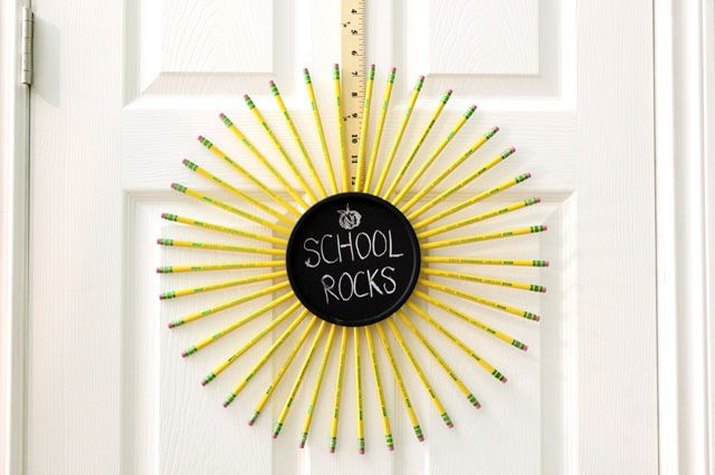 14 of 17
Make a Pencil Wreath with This Easy DIY
Whether it's summer break or back-to-school season, your kid will love this bold pencil wreath with a chalkboard center in their homework room.
Image Credit: Jonathan Fong
15 of 17
How to Make a Headboard Out of Old Shutters
Pottery Barn, who? Add a bold, upscale design element to your teen's bedroom with our easy headboard DIY made from reclaimed shutters.
Image Credit: Brent Paape
16 of 17
Give Your Nightstand a Luxe Look with This Easy Tutorial
Don't settle for that tired, old-looking furniture and instead give it new life with a coat of paint plus updated hardware. Your kid will love getting a say on what color it becomes and you'll love the quality time spent together.
Image Credit: Trisha Sprouse
17 of 17
How to Paint an Ombre Effect on an Upcycled Chair
The kiddos may not appreciate ombré yet, but we sure do! A new paint job on anything will make it look a million times better and it's a million plus one when that paint job has a perfectly subtle ombré effect–that's just a design rule.
Image Credit: Charlotte Smith