1 of 11
A clean, organized car might have sounded more like a pipe dream rather than an easily attainable state of being–That is, until now. Our list of DIY solutions for keeping your car sparkling clean are so easy, they just might shock you… into trying at least a few of these simple fixes by the week's end. Keeping your car reasonably clean is actually crucial to keep it running like new, with fewer problems down the line. Read on to learn how you can set yourself up for success by keeping your car squeaky clean, both inside and out.
Image Credit: Kittisak Jirasittichai / EyeEm/EyeEm/GettyImages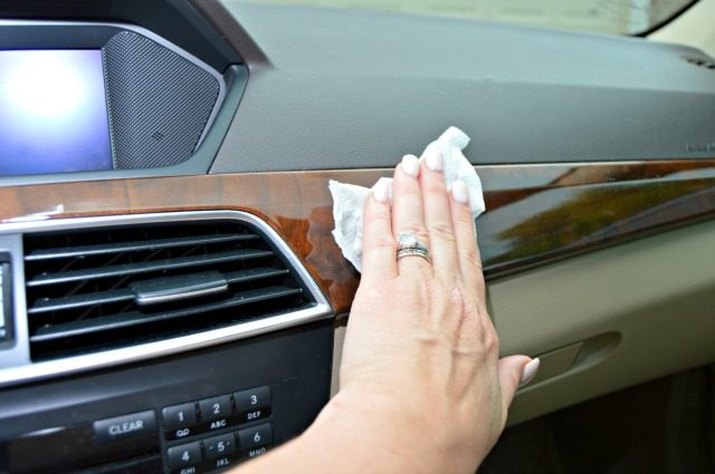 2 of 11
Homemade Car Interior Cleaning Wipes
The best way to keep your car looking spotless is to keep a supply of DIY car interior cleaning wipes on hand at all times. They are inexpensive to make and will also help to repel dust, leaving your car's interior smooth and perfectly clean on the go.
Image Credit: Jessica Kielman
3 of 11
DIY Windshield Washer Fluid
Store-bought windshield washer fluid contains a poisonous substance called methanol that can actually be lethal, even in small doses. The good news: it's super easy to make DIY windshield washer fluid with just a few (non-toxic) household ingredients.
Image Credit: Jessica Kielman
4 of 11
How to Make a Homemade Car Air Freshener
A store-bought car air freshener will quickly lose its synthetic fragrance and often gets thrown away after just a couple of weeks, but a homemade version can be reused for years. Plus, you can make it any shape and fragrance you want!
Image Credit: Rachel Pereira
5 of 11
How to Clean Your Car Headlights
When the plastic lenses on your car's headlights get hazy and oxidized, they tend to disperse the light and worsen your nighttime visibility. Here's how to easily clean them.
Image Credit: Debbie Williams/Demand Media
6 of 11
Homemade Auto Glass Cleaner Recipe
Using a cleaning solution specifically formulated for auto glass, rather than a regular household glass cleaner, will help ensure that your car's windows and windshield are not only clean, but completely streak free, and streak-free is the only way to be. Try our easy DIY auto glass cleaner recipe.
Image Credit: Jessica Kielman
7 of 11
Easy Ways to Clean a Car Seat
Car seats could quite possibly top the list as one of the dirtiest things on the planet and understandably so. Here's an easy way you can clean and sanitize your child's car seat and make it sparkle like new in no time.
Image Credit: Jessica Kielman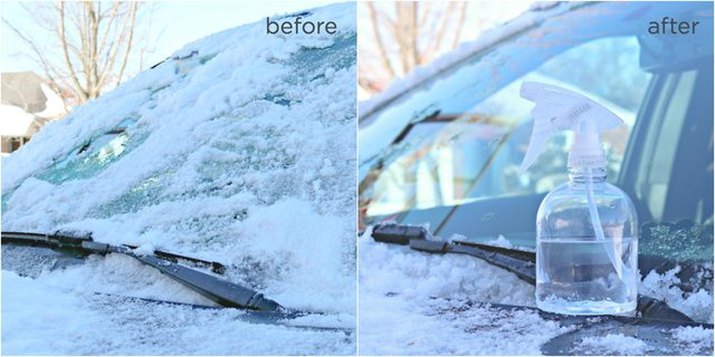 8 of 11
Car Window and Lock De-Icer Homemade Solution
With just a couple of household ingredients you, too, could make your very own car window and lock de-icer solution. It's perfect to keep on hand for snowy mornings when time is of the essence and waiting for your car to warm up is not an option.
Image Credit: Jessica Kielman
9 of 11
Smart Tips on How to Organize the Family Car
Everything will have a place thanks to our list of ingenious tips for easily establishing an organized auto. If you've got a busy after school schedule with lots of snacks and messy little ones, you'll love this.
Image Credit: Jessica Kielman
10 of 11
Best Way to Clean the Inside of a Car Windshield
Cleaning the inside of a car windshield is necessary in order to improve visibility. Here's the best, and easiest, way to do it.
Image Credit: Laura K. Brestovansky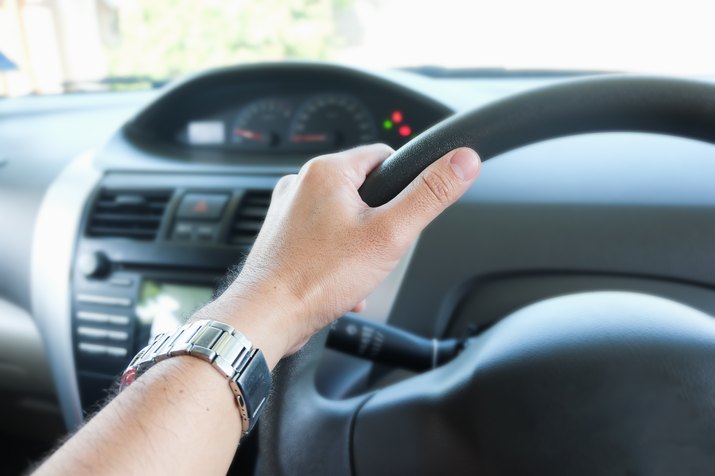 11 of 11
How to Clean Steering Wheels With Natural Products
Sweat and oil from your hands will inevitably transfer onto the steering wheel of your car, forming a layer of mystery gunk that you might choose to ignore–Until now.
Image Credit: Woraphon Nusen / EyeEm/EyeEm/GettyImages