Love Irish cream liqueur like Baileys but don't love that fact that it's loaded with sugar? Well, my sugar-free friend, you're in luck because with just a few simple ingredients, you can make a sugarless, healthy-ish version that comes pretty close to the real McCoy. Though the real recipe for Baileys is highly guarded, a lot of people have tried to emulate its creamy texture and unique flavor using a variety of interesting ingredients (such as raw eggs and star anise) and flavoring extracts including vanilla, almond, and coconut. (Coconut? Yes, coconut! Whether or not the original Baileys contains it, it certainly helps give it a more Baileys-like flavor. Trust me.) After a few trials and plenty of Irish coffees later, I've come up with my own preferred concoction and preparation method. That method being a very quick and painless process using easy-to-find ingredients. Enjoy!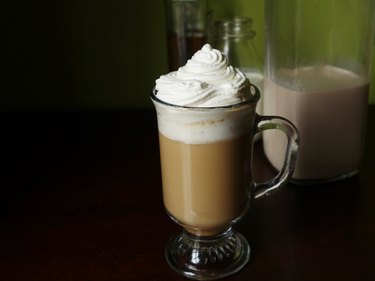 Tip
Not a low carber? Simply use regular sugar instead of a natural sweetener.
Things You'll Need
1 ½ cup heavy cream

¼ cup sweetener (I used Lakanto Classic)

½ tablespoon cocoa powder

1 teaspoon instant coffee granules

½ cup half & half

⅓ – 1 cup Irish whiskey (adjust according to your preferred potency)

¼ teaspoon almond extract

½ teaspoon coconut extract
Step 1
In a saucepan over medium low heat, combine heavy cream with sweetener and whisk until dissolved.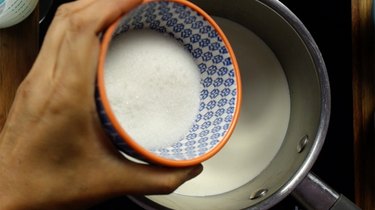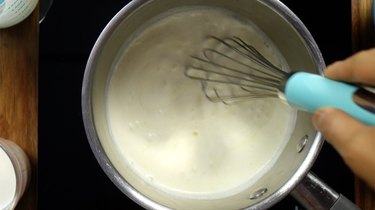 Tip
Want a lighter version with less heavy cream? You can adjust the amount of cream by substituting a portion of it with either half & half or whole milk. To thicken, simply simmer a bit longer until you reach your desired consistency.
Step 2
Add cocoa powder and whisk thoroughly to break up and dissolve any lumps.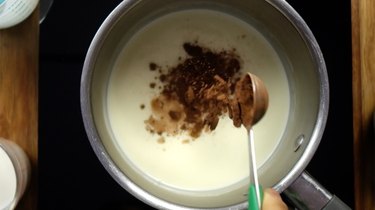 Step 3
Add coffee instant coffee granules and whisk to dissolve. Once the ingredients have been entirely incorporated into the cream, remove from heat and set aside to cool down to room temperature.
Step 4
Add half & half and whisk to blend.
Step 5
Add desired amount of Irish whiskey. I've found that between ⅓ cup to 1 cup is a good potency range, but most recipes out there call for 1 ⅓. Feel free to add as much or little as you'd like. Whisk thoroughly.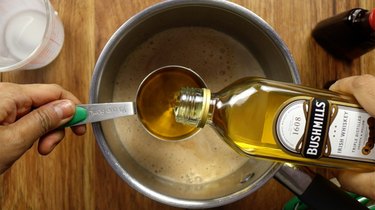 Step 6
Finally, add almond and coconut extracts, then whisk to thoroughly combine.
Step 7
Pour your homemade Irish cream liqueur into an airtight beverage container and place in fridge to chill. It will thicken up as it cools. Let sit in the fridge for a couple hours to allow for the thickening process and for the flavors to thoroughly blend.
Add your sugar-free Irish cream liqueur to coffee, strong black tea, in mixed drinks calling for Baileys, or enjoy on the rocks. Sláinte!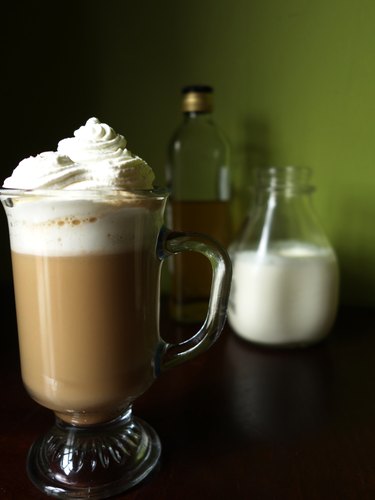 Tip
Unlike spirits, cream liqueurs both commercial and homemade, have a limited shelf-life. For this reason, store your homemade Irish cream liqueur in the fridge and use within a month.