This garlic Parmesan stuffed mushrooms recipe is great to keep in your back pocket. It's perfect for a quick appetizer, a crowd-pleasing side dish or a holiday recipe. It's simple to make and hard to resist. It might just become the most requested recipe at your next family gathering.
Video of the Day
Things You'll Need
1 pound whole cremini mushrooms

1/4 cup butter

1 small onion, diced

4 cloves garlic, minced

2/3 cup breadcrumbs

1/4 cup Parmesan

1/4 cup mozzarella, shredded

1 tablespoon fresh parsley, chopped

1/2 teaspoon salt

1/2 teaspoon pepper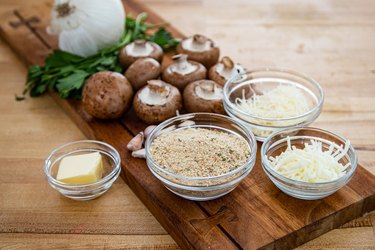 Step 1: Chop
Preheat the oven to 350°F. Remove the stems from the mushrooms. Chop the stems.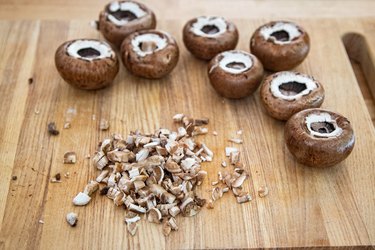 Step 2: Sauté
Melt the butter in a large skillet and add the onions and the chopped mushroom stems. Sauté until softened and starting to brown.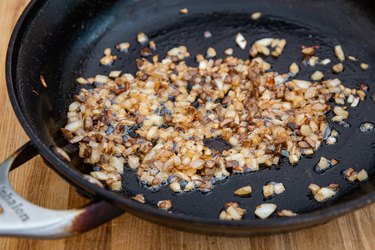 Step 3: Complete the Filling
Add the garlic, breadcrumbs, Parmesan, mozzarella, parsley, salt and pepper. Stir over low heat until well combined. Add additional butter if the filling looks too dry.
Step 4: Fill
Add the mushrooms to a baking sheet, hole side up. Insert the filling.
Step 5: Bake
Bake until the mushrooms have darkened and the filling is golden brown, about 20 minutes.