The beauty of this recipe is how simple it is, how beautifully the flavor of the ingredients marry together, how well it pairs with so many dishes. It's perfect as an entree salad for a busy week night, or right along side your favorite grilled foods. It'll be a dish that will quickly become a staple in your recipe repertoire.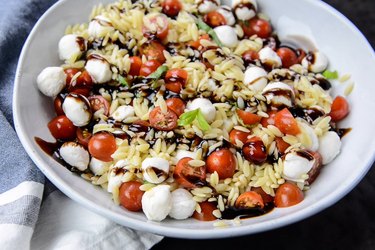 Things You'll Need
1 cup dry orzo pasta

1 teaspoon salt

8 ounces perline mozzarella balls

8 ounces grape tomatoes

3 tablespoons balsamic glaze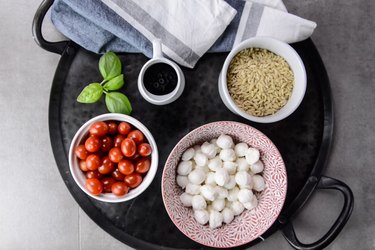 Step 1: Cook and drain the pasta.
Cook the orzo in boiling, salted water. Drain and allow to cook to room temperature.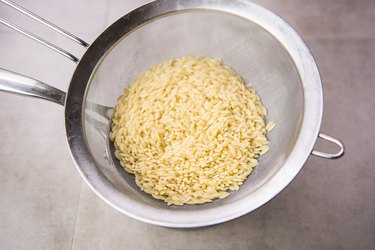 Step 2: Cut the tomatoes in half.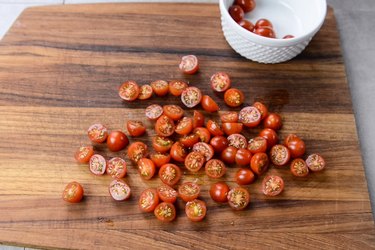 Step 3: Ribbon the basil.
Step 4: Toss together the pasta, mozzarella, tomatoes and basil.
Step 5: Drizzle with balsamic glaze.
Serve immediately. If making this salad in advance, store in an airtight container in the fridge without the basil or the balsamic glaze. Toss with basil and drizzle with glaze just prior to serving.