You can stop looking for the perfect dip — you've officially found it. First of all, it tastes just like your favorite cheeseburger. Second, it's super easy to make. Third (as if you need more of a reason to make this) it's even better if you make it ahead of time and heat it to serve. What are you waiting for?! Make it already! Bonus: It happens to be gluten free (just make sure to serve it with potato chips!).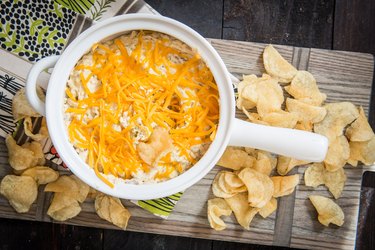 Video of the Day
Things You'll Need
½

tablespoon olive oil

1 white onion, diced

½ pound ground beef

16 ounces cream cheese

1

½

cups sharp cheddar, divided

¼

cup mayonnaise

¼

cup pickle relish

1 tablespoon mustard

½

teaspoon salt
Step 1: Brown the Onions
Add the olive oil to a pan over medium high heat. Add the onions, cooking until the onions have started to brown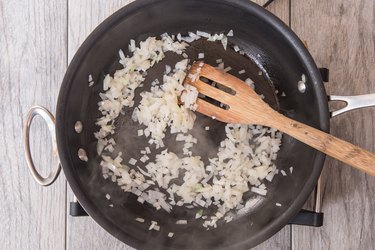 Step 2: Add the Beef
Add the beef to the onions, cooking until the beef has browned.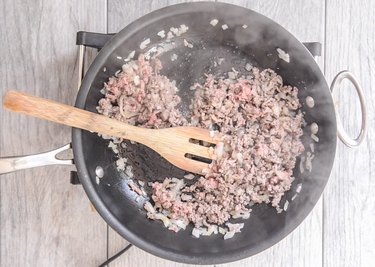 Step 3: Add the Cream Cheese
Add the cream cheese, stirring until it has melted and combined with the beef and onions.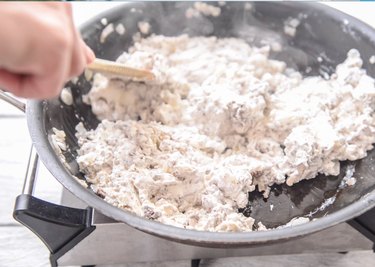 Step 4: Add the Cheddar Cheese
Add 1 cup of shredded cheddar cheese, stir until the cheese has melted.
Step 5: Add the Condiments
Stir in the mayonnaise, mustard, pickle relish and salt.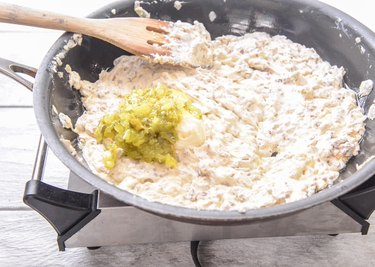 Step 6: Serve Warm
Transfer the dip to a serving bowl, sprinkle with the remaining cheese.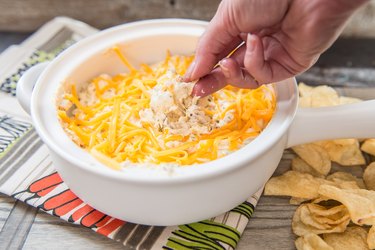 Tip
Want to make this ahead? You should! Just make the dip through Step 5 and store in an airtight container. Top with the last 1/2 cup cheese and heat to serve.