Let's be honest. We all have ​at least​ one "junk food" that makes us go weak in the knees. While it's perfectly fine to enjoy these treats in moderation, many of them include ingredients that are proven to be highly addictive, making them pretty difficult to resist. But what if I told you there's a way you could enjoy all of these guilty pleasures without the guilt and potential health risks? Check out this list of the most common addictive junk foods and their healthier (yet still tasty) alternatives. You're welcome!
Video of the Day
1. Cheese
A mouthwatering bowl of mac and cheese or fresh order of cheesy fries may be pretty hard to deny, but their high levels of calories, fat and sodium can cause high blood pressure, amongst other things. Consider trying this vegan cheese alternative on your next pasta meal, instead.
2. Pizza
Nothing beats pizza straight out of the oven, especially on a game day or movie night. However, a standard pizza is pretty loaded with sodium, refined carbs and saturated fat. This vegan spring garden pizza is made with more nutritious ingredients and will still satisfy your craving.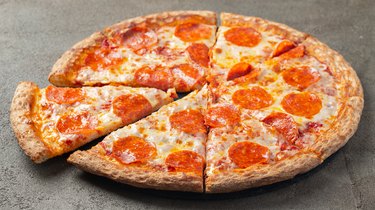 3. French Fries
I get it. These crispy, thin, salty creations are almost impossible to turn down. Unfortunately, their delicious taste doesn't cancel out their potential to actually increase mortality risk. ​Yikes!​ Try these healthier baked veggie fries instead—the flavor combination possibilities are endless.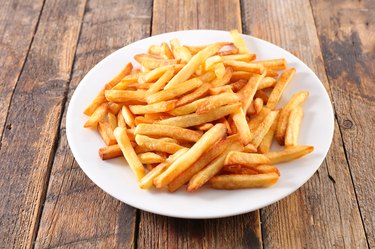 4. Ice Cream
What's not to love about a scoop (or two, or three) of refreshing ice cream on a hot summer day? High amounts of sugar and carbs, that's what. Occasionally substitute the sweet frozen treat with this dairy-free option that will still keep you nice and cool.
5. Potato Chips
Typical fried potato chips may seem like the perfect grab 'n go snack, but they contain lots of saturated fats, carbs and calories, which can increase risk of obesity. Avoid cutting chips out of your diet altogether and bake your own.
6. Chocolate
Enjoying a nice bar of chocolate can truly be a therapeutic and pleasure-filled experience, but sugar and fat levels tend to be on the higher side. Get this—you can actually enjoy a cup of creamy chocolate mousse made with avocados!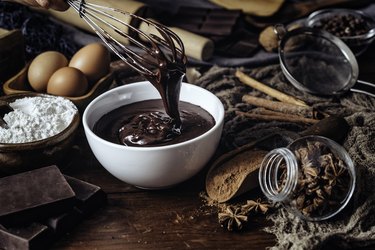 7. Cookies
When it comes to cookies, the reality is that they're just much better eaten in multiples. The next time you decide to whip up a dozen, skip the fatty ingredients like butter and eggs with these vegan cinnamon sugar cookies or these vegan thin mints.
8. Cheeseburgers
A juicy beef patty and ooey-gooey cheese slapped between two fluffy buns?—yes, please! However, excessive intake of red meat and saturated fats have been linked to serious health problems including diabetes and kidney failure. Instead of the traditional meat cheeseburger, try this spicy veggie burger recipe.
9. Cake
I'm a firm believer that every special (and not so special) occasion deserves to be accompanied by a celebratory cake. However, commonly used ingredients such as butter and eggs aren't exactly good for our bodies in large quantities. Worry no longer—here's a gluten free, dairy free cake recipe to save the day.